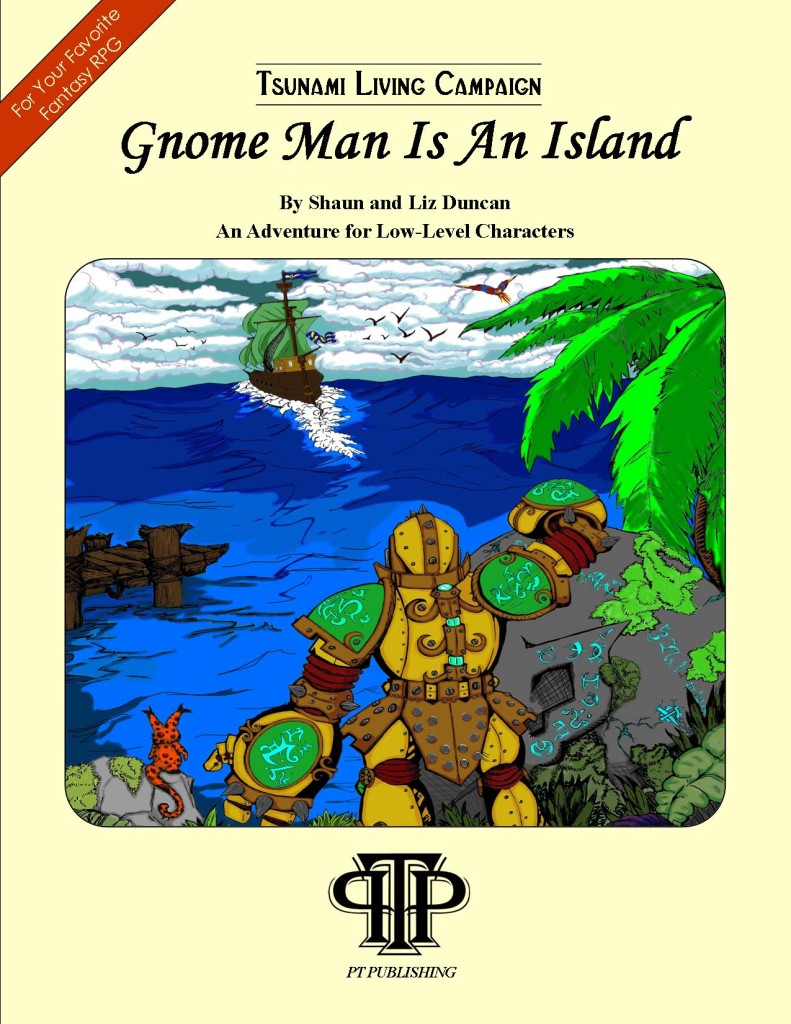 Explore the catalyst adventure scenario for the Tsunami Living Campaign. Gnome Man Is An Island is a low-level fantasy adventure scenario intended to be played in a single session, introducing plot elements and themes that will provide the underpinning for the living campaign primary storyline.
Play the role of one of a small group of heroes stranded on a tropical island occupied by power-mad gnomes with a mysterious vendetta. Be part of the campaign's history and see how it all began…
Gnome Man Is An Island is now available on DriveThru RPG, and you can pay what you want!  Your contribution helps support the Prismatic Tsunami community.
Associated Files:
Gnome Man Is An Island 5e npcsmonsters